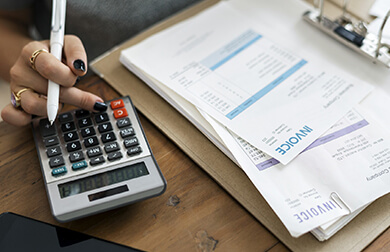 Why Every Homeowner Needs to Know About HB2102
This blog post contains urgent information for homeowners who will be affected by a new law that went into effect on September 1st, 2019. Homeowners who fail to follow this new law may be subject to penalties which include jail time and high fees. Don't be swindled by roofing "professionals" who may put you at risk for legal problems! Read ahead for everything you need to know about HB2102.
What Is HB2102?
Texas House Bill 2102 comes out of the 86th Texas House Legislature and was signed by Governor Greg Abbott just this month. You can think of HB2102 as the "No Waving of Deductibles" bill. It's necessary because of abuses done on the part of roofing contractors. It's become a fairly common (although unlawful) practice since 1989 for some contractors to offer homeowners a "free roof" by waving insurance deductibles. These contractors are sometimes called "deductible eaters" and they are breaking the law. The penalty falls squarely on unsuspecting homeowners who may be held liable for insurance fraud.
How HB2102 Affects Homeowners
This new law is entitled "The Payment of Insurance Deductible" bill and is aimed at protecting homeowners from being duped into committing insurance fraud and charged with high out-of-pocket costs. It also tightens up restrictions so that policyholders and contractors will be punished to the fullest extent of the law for waving deductibles.
Why You Need To Stay Aware
HB2102 means that if you hire a contractor who waves deductibles or offers a "free roof" you will also be held responsible for their unlawful actions. The bill makes this act a Class B misdemeanor, punishable by 180 days in county jail and up to $2000 in fines. This is why all homeowners need to be on guard and aware when hiring contractors.
The TRRS Guarantee
At Texas Roofing and Restoration Services, we prioritize thorough, lawful, and responsible business practices. When working with us, you can rest assured that you are getting high quality, knowledgeable professionals that expedite services in a timely manner. Don't cut corners by hiring just anyone. Insist on working with the best to protect yourself and your assets.
Call us today if you have questions about HB2102 or you'd like to set up a consultation for services. We are ready to help!